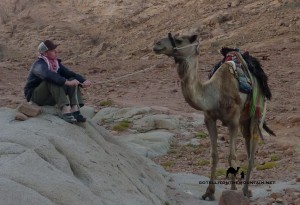 My name's Ben and I've been walking in the Sinai for about seven years. I discovered it when I was living in Cairo; heading out to Mount Sinai one weekend. Ever since then, the Sinai and its mountains have become a huge part my life. I've walked thousands of kilometres here now, climbing its highest, hardest, most remote and little-known peaks, whilst spending similarly lengthy periods in libraries back home, poring over old Sinai maps, travelogues, survey despatches and diaries; absorbing everything I can from those before me.
I wrote a guidebook on the region for Trailblazer – Sinai: The Trekking Guide – which was released in early 2014 and highly commended at the OWPG Awards the same year. Today, I'm based in the Sinai; and still exploring.
This blog is mostly about that ongoing discovery process…
But it's not just about that. As much as anything, I want the blog to show that you can travel in the Sinai. And not just in the coastal resorts that most people go to, like Dahab and Sharm el Sheikh, but in the deepest parts of the mountains. I hope it might also record a bit – if only a small bit – of Bedouin knowledge about Sinai. Traditional lifestyles are changing and, with the Bedouin living an increasingly sedentary life, their wilderness knowledge, built up over the centuries, is becoming irrelevant and forgotten. Younger folks don't know place names, routes, or survival skills like older ones. The Bedouin – their knowledge and way of life – capture the spirit of Sinai as much as the mountains themselves. And I hope something of that is captured here.