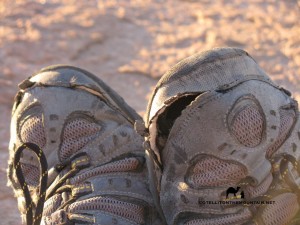 You don't need heaps of expensive, high-tech gear for the Sinai: just look at the Bedouin. For hundreds of years, they've toughed it out with sandals and a few essentials with which they can multi-task; many still do. I've got to know exactly what I'll need on any given journey too. I don't care about expensive outdoor brands: just about what works. I've put my stuff through a much tougher test than what most of it was ever designed for over the years. I've torn boots, ripped rucksacks, split waterbottles and bent trekking poles. What's below isn't an essential kit list; it's just a list of the best stuff I've used. The stand-out items I'd recommend to anybody else.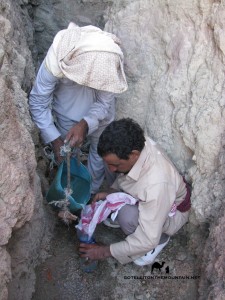 SHEMAGH –  shemaghs are traditional, chequered Bedouin headwraps. They protect you from the sun, cold and windblown sand and I've also used them as knee supports, camel reigns, pillows, sling bandages, rucksacks, towels, ropes, shade canopies and sponges to soak water up from wells. The Bedouin on the left are filtering water with theirs. I'd take one to the desert over most things. BUY ONE! Get the biggest, thinnest one, in the best fabric available; smaller ones are for the tourist market. Proper ones are about 1.2m x 1.2m and they'll cost about LE50-70.
BUCK KNIFE (RANGER 112) – You really need a good knife. I use mine mostly for chopping food but I've also used it for cutting wood, repairing sandals, camel saddles and other odd jobs. It's taken a serious battering over the years but it's still going brilliantly. Swiss Army knives are good too but – in reality – they can be overkill with the tools. I only ever use a few (most of the time, just the can, bottle opener and corkscrew). And everything I do use those tools for, I can do with my Buck knife or improvise with something else.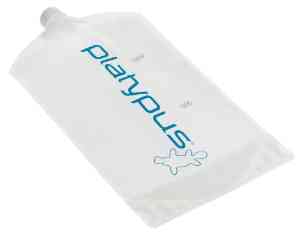 PLATYPUS PLATY 2 WATER BOTTLE – Indestructible. I've had mine about 15 years and it's still going strong. It's a tough old model of hard-wearing plastic, which you can still buy. It doesn't have a drinking hose but I don't like them dangling around anyway. I also use it as a pillow and hot water bottle in winter.
VANGUARD SPIRIT ED 10×42 BINOCULARS – I use these to find the best routes up mountains and they save a lot of time and effort looking on foot. I got them in 2011 and they've had a huge impact. At £200 they're the most expensive bit of kit I own but looking through them is a dream.
KEELA BELAY JACKET – This is a brilliant, Primaloft-filled jacket, perfect for any season in the Sinai. It stuffs down really small and I carry it whenever I go out.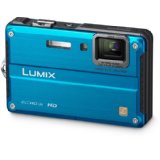 PANASONIC LUMIX FT2 – The Sinai's been a camera graveyard for me. Every camera I had until 2011 was wrecked by windblown sand or dust. This LUMIX is a so-called 'rugged' camera: waterproof, dustproof and drop-proof, and it's stood up to everything in the Sinai. I've used it daily for several months at a time, shooting thousands of pics. It's getting a bit scratched, battered and creaky now, but it's still takes photos like before and I'd count it as one of the best bits of kit I've ever bought. It has a super-long battery and I like the nice, wide 28mm lens too. You can buy newer FT models now, which might be worth a look.
PARAMO WINDPROOF SMOCK – A simple, thin windproof layer, good on its own, or over a thicker jacket. It blocked the strongest winds I've known in the Sinai, high on Jebel Katherina, and it keeps out a light desert rainfall too.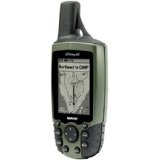 GARMIN GPSMAP 60CSx – Most of the time in the Sinai, I don't use GPS. But I really like it when I'm going to a little-known area: and not for routefinding – because there are better ways of doing that – but because I like to see the tracks in Google Earth when I get home. To see everywhere I went above, like a bird. This Garmin model is waterproof and dustproof (perfect for the desert); it's simple to use, keeps going a long time, and it hasn't gone wrong  yet.
CRAGHOPPER'S KIWI PRO STRETCH TROUSERS – The best trousers I've used. I used them in the winter 2013; they're tough, with good water repellency and, most of all, they're stretchy, which is great for reaching high footholds.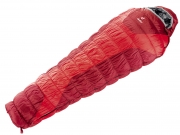 DEUTER EXOSPHERE -4 – It's tough finding the perfect bag for the Sinai: temperature varies hugely. This bag's about as close as it gets for me. It's warm enough in winter, even in the mountains; and it's never too stifling in summer. For what it is, it's light too. 
LED LENSER HEADTORCH (SEO5) – When I began making trips to the Sinai a few years ago, I only had the flashlight on my Nokia phone. Actually, not that bad with a desert moon (I do still carry a Nokia phone in the desert). But this one's unvbelievable, making night day and lighting up entire wadis whilst freeing your hands for climbing, cooking, talking on the phone, finding stuff in bags etc.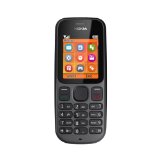 NOKIA 100 PHONE – I know going into the wilderness with a phone might take the romance out a bit. But the reality is it's useful and every Bedouin I know has one now. I carry it as emergency back up option or for calling taxi pick ups from remote trailheads etc. If I need it, it's there. Old Nokia 100 phones are great for the mountains. They're tough enough to survive the general battering, plus windblown dust, and the batteries go on for ages. Mine's been going since I first bought it in 2008.
ENERGIZER LITHIUMS – the great thing about these is that – because they're so powerful – you only need to carry a few. I've run high-drain devices off these daily – all day – for nearly two solid weeks. I'm not 100% sure they're made as strong today, but they're still better than Duracell lithiums and other brands.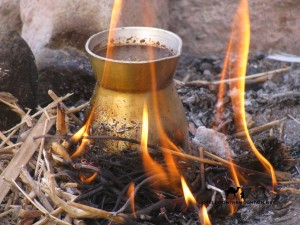 KANAKA – a small aluminium can to brew tea on open fires. These aren't essential: some Bedouin go without, knowing they'll find old Coke cans, beans cans etc they can use on the way instead. I prefer these though: they're super-light to carry; they have a handle, which means you can reach into the fire to move them about easily, and they last ages. The high opening also means wood doesn't fall in easily, like it might in a lower, wider trekking pot or pan.