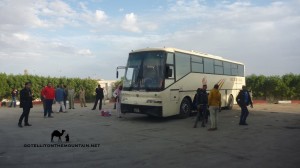 Sinai is a natural junction between Africa and Asia and travel is simple. Take your passport if you're travelling from mainland Egypt as it's checked at roadblocks. If you're coming to the Sinai from outside Egypt – ie over a land border or flying –  you'll need to get a visa on arrival. They're available at the point of entry and there are TWO types for the Sinai. The first is a simple passport stamp: this lasts 14 days and permits travel ONLY on the east coast, between the big tourist resorts (Sharm, Dahab, Nuweiba, Taba). It's no use for wider travel in Egypt or the mountains. Get a FULL VISA. They cost US$25 and come as a floppy sticker you put in your passport. Buy them from the foreign exchange bank windows before the passport control points. They're in the same place in every airport/ border hall and it's an easy process.
OVERLAND
Getting to the Sinai is pretty straightforward. The only place it's difficult is the North Sinai border with Gaza. This opens/ closes at short notice and most of the time Westerners can't cross anyway (unless they have special status/ permission etc). Whether you're travelling to the Sinai from mainland Egypt or Israel public bus is best. You can get minibuses from New El Marg in Cairo, but they're a palava best avoided. So are trains and they only run to Suez anyway, where you'd just have to get a bus. So just get a bus from Cairo.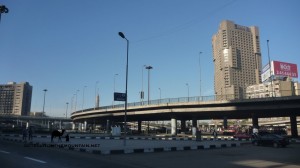 Public bus from Cairo – the EAST DELTA company run most buses to the Sinai and go from the so-called TURGOMAN GARAGE (or CAIRO GATEWAY PLAZA, depending on the signs you follow). This is in downtown Cairo and it's hard to find so take a taxi (if your driver doesn't know wher eyou mean say EAST DELTA and SINAI and he'll twig where you need to go). You can go to St Katherine on the 11am bus (LE55, 8 hours).  Otherwise, buses run day and night to Sharm and Dahab (LE 60-80, 9-10 hours). Other companies like GO BUS/ EL GOUNA go to Sharm too, with cheaper tickets. Their office/ bus stop is by the RAMSES HILTON, a huge concrete monstrosity of a hotel near Midan Tahrir/ the Egyptian Museum (right of the photo above).
Public bus from Israel – EGGED buses go to the Eilat on the Israel/ Sinai border from Jerusalem, Beersheba and other places. You can reserve tickets online. You'll cross into Egypt at Taba where it's tricky to get the FULL VISA  (see first paragraph). Get one from an Egyptian conulsate before (there's one in Eilat). If you can't do this, touts in the Egyptian border hall will write a 'letter of visa recommendation' but it'll be US$40 (or more) plus the US$15 visa fee. Give this to the border officials, and you'll get the full, proper visa. It feels like a racket – AND IT IS. But it's an official one so go along with it.
BY SEA 
It's always great sailing towards the Sinai on a deep blue sea: its jagged mountain ridges emerging slowly ahead from the soft desert haze. Ferry services have traditionally been bad at best, and they've got even worse since the revolution in 2011. Schedules change, delays are the norm, and it's hard to rely on anything.  Delays are worst in the windy colder seasons and during the Hajj pilgrimage, when thousands of Muslim pilgrims return to Africa.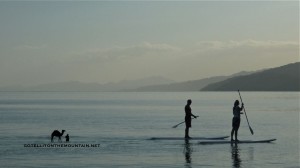 Ferry to Nuweiba – AB MARITIME COMPANY runs a ferry from Aqaba to Nuweiba. As of 2013 there was one ferry daily at 7pm, with crossing times supposedly 3 hours. In reality they could be treble that. If you're taking the ferry, stay flexible. And just for the record, one sank in 2011. 1200 people had to be evacuated mid-crossing and one died jumping overboard.
Boat to Taba – MEENAGATE were a running a catamaran between Aqaba and Taba in 2013. It leaves the Aqaba Royal Yacht Club around 7pm and takes 30-45 minutes. Double check before you travel as it changes. Email MEENAGATE for more info. Another option was the Sindbad EXPRESS, on the same route, but it's operation has also been sketchy since 2011. Al JAWAD TOURS will have info.
BY AIR 
Sharm el Sheikh is the main airport. Taba has a smaller one; St Katherine, a tiny one. The St Katherine airport re-opened in 2013 after decades of closure, only to shut again due to poor demand in 2014. Autumn and winter are the cheapest times to visit. Hunt around for deals online as they're there to be found.
From inside Egypt – EGYPT AIR has a monopoly on internal flights. Seven flights a day go from Cairo to Sharm and it takes about 50 mins. You can also fly from most other places in Egypt (Luxor, Alexandria etc), changing at Cairo. In 2013 there was still one daily flight from Luxor to Sharm, which might save you the change. EGYPT AIR comes in for a few jokes about it's safety record; but it's got a lot better and is a proper international-quality airline these days. You can book on their website: wait until you're in Egypt though as it's cheaper. SMART AVIATION were teh firm that began a flight from Cairo to St Katherine in 2013. Hopefully it'll come back in the future so look out.
From outside Egypt – From the UK, EASYJET fly from Gatwick, Luton and Manchester. THOMSON and THOMAS COOK AIRLINES go from all over the UK and MONARCH are another option. From Germany try AIR BERLIN, TUIfly and CONDOR. In Asutria, LAUDA AIR and in Switzerland, SWISS and EASYJET. If you're flying from the Netherlands, try TRANSAVIA. There are low cost flights from Italy and other countries too. If you're flying from outside Europe, you'll have to fly to Cairo, then carry on from there.